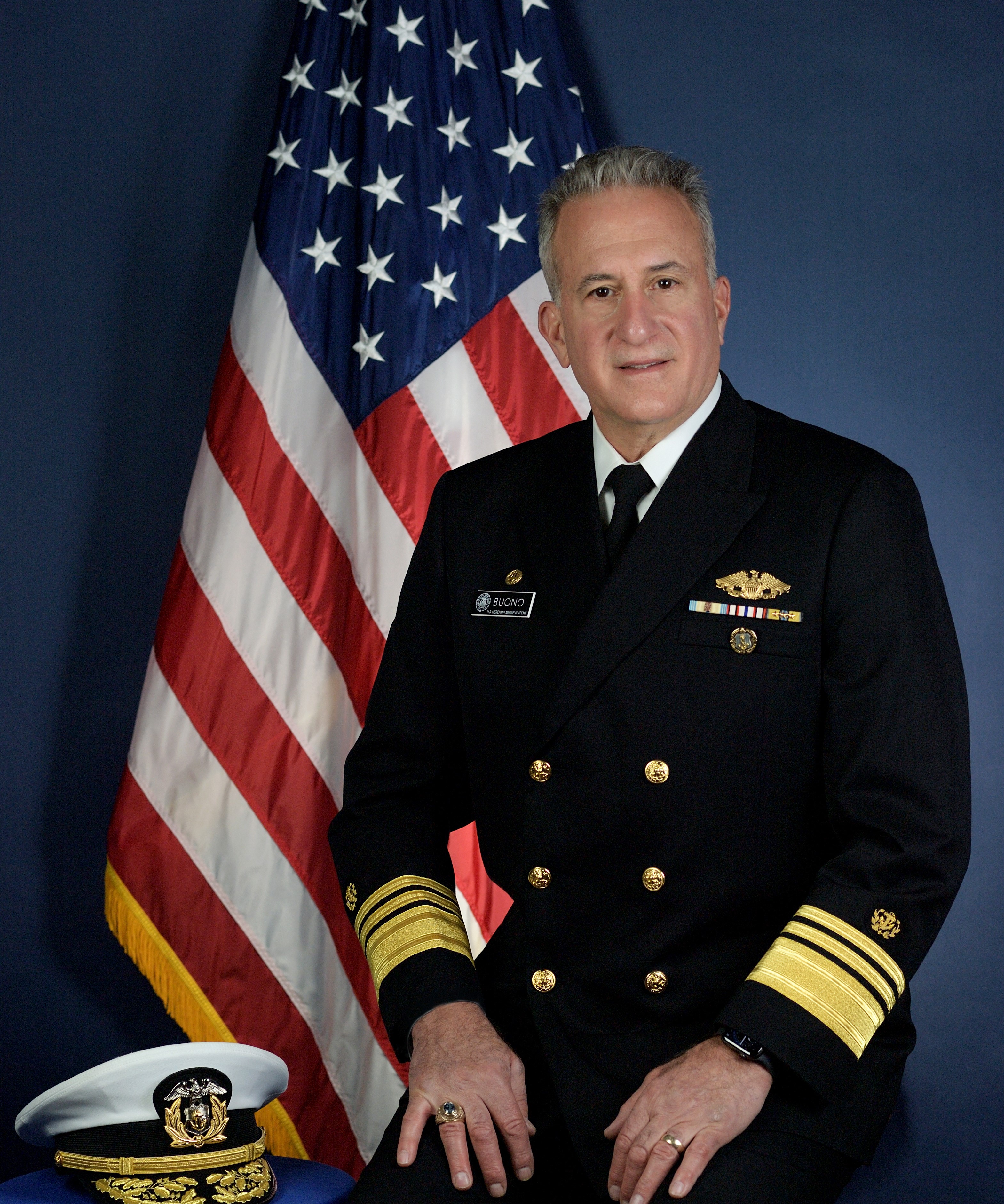 The mission of the U.S. Merchant Marine Academy is, "to educate and graduate leaders of exemplary character who are inspired to serve the national security, marine transportation, and economic needs of the United States as licensed Merchant Marine Officers and commissioned officers in the Armed Forces."
In peace and war, the U.S. Merchant Marine Academy has been training leaders for the maritime industry and the Armed Forces since 1943. Recently we celebrated the 75th anniversary of the initial dedication of the Academy at Kings Point as the fifth federal service academy.
Our graduates are Master Mariners, Chief Engineers, captains of industry, astronauts, officers in the Army, Navy, Air Force, Marines and Coast Guard, and the backbone of the maritime industry.
Young men and women who embark upon the four-year developmental program here at Kings Point face significant challenges from the moment they enter the campus front gate, to the moment they toss their hat in the air at graduation. The Four Pillars of our program - Academics, Regiment, Physical Fitness and Sea Year - combine to make a unique and rewarding global undergraduate experience for our students.
Upon graduation, as licensed mariners, you will sail the vessels that move more than 90% of the goods and services to and from our country, contributing immeasurably to the health and welfare of our economy. You might also choose to serve as an active duty officer in the Armed Forces, training and leading the Nation's finest men and women in challenging environments around the world.
This Course Catalog describes the USMMA experience in detail. It should answer the question, "Is Kings Point right for you?" If you are dedicated and committed to leadership and selfless service, if you desire a first-class education that challenges you every single day, and if you find the ideas of  independence, self-discipline and a campus that spans the globe attractive, it just might be.
Acta non Verba!
Jack Buono
Vice Admiral, USMS
Superintendent